Updated 2:32 p.m., last update: And that's a (rapid) wrap. (The COVID-19 world of pretaping events allows for some tight editing.) As mentioned at the beginning, so many details of the hardware had been exposed in previous weeks that the key information was the $699 price point and Oct. 15 availability for the Pixel 5.
Updated 2:24 p.m.: Moving rapidly, Google says the Pixel 5 is base priced at $699. As widely expected, that's backing off a bit from the $1,000 mark, but still offering 5G capability; it's promising "no compromise" to bring 5G into an affordable phone. It's available Oct. 15. As expected, the Pixel 4a 5G is priced at $499.
Updated 2:14 p.m.: The former Google Home smart speaker has become "Nest Audio" (accompanied by the puck-sized Nest Audio Mini). For $99, Nest Audio promises "rich bass, more volume, and fuller, clearer sound" (50% more bass than before, and 75% more volume, to be specific). In five colors, including Charcoal: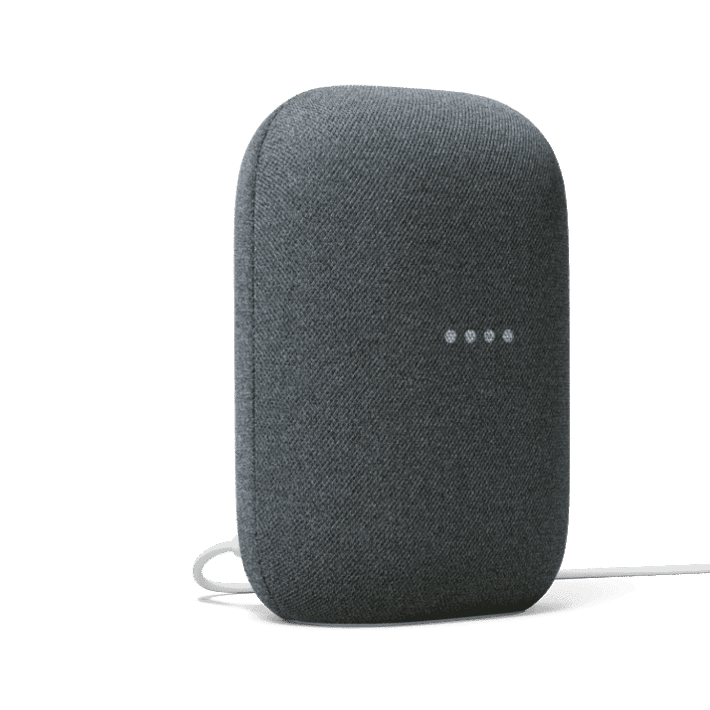 Updated 2:11 p.m.: The new Chromecast adds a new dedicated remote control (older Chromecasts relied on your phone for control). It has a prominent button for the Google Assistant's voice control, and comes in colors of "Snow, Sky and Sunrise" (close to white, light blue and light orange, in short). It's priced at $49.99, available in U.S. today, and coming to more countries by the end of the year. Take a look: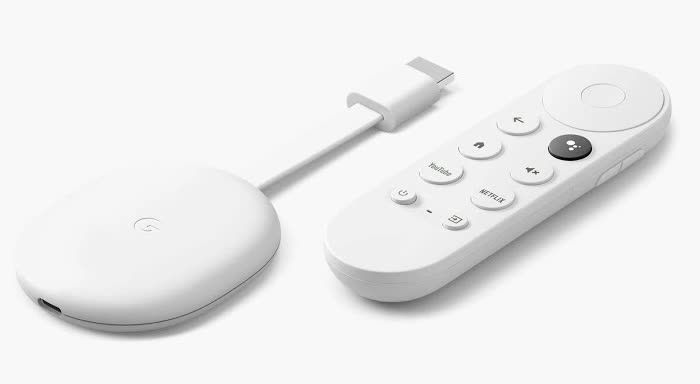 Updated 2:07 p.m.: The phones will likely go last, so first up is the new Chromecast and "Google TV" (replacing Android TV in concept and branding). The Google TV service promises a unified watchlist (editable from phone/laptop) and "unlimited DVR functionality." "Ambient mode" allows the service to act as a giant digital photo frame when not watching TV.
Original item: Google's (GOOG +1%, GOOGL +1%) "Launch Night In" hardware event is set to launch at 2 p.m. with announcements of new gadgets from the tech giant, focused on its latest top-end phones.
Compared to the usual air of (some) secrecy around such launches, though, a spate of leaks this year has all but revealed what to expect – and not only leaks, but the company's new streaming dongle and smart speaker actually showing up on certain store shelves.
There will be a new Pixel 5 phone, the top end of Google's Pixel line – though vs. past years, the company looks to be stepping back a big from the high-end space race: While Samsung and Apple head into four-figure territory with their top phones, the Pixel 5 is likely to step back in price (and processor) to deliver a more affordable high-end phone.
It's said to support 5G and wireless charging, and have 8 GB RAM and 128 GB storage natively.
A 5G version of its recently released Pixel 4a midrange phone will be revealed (reportedly at $499, vs. the Pixel 4a's base $350 price).
A new Chromecast device will be discussed (it's already been bought by some at Home Depot). And a new smart speaker comes via the company's Nest Audio branding, and has also been spotted on a store shelf.